Waste needs to be disposed of properly so it doesn't create a hazard. Rubbish can be unsightly, unsanitary and bad for the environment. It's important that waste clearance is carried out regularly and thoroughly so that it doesn't become a problem.
Why is Waste Clearance So Important?
Waste causes an environmental hazard. It can harm wildlife, create obstacles and attract disease-carrying vermin. In addition, poor waste management can result in methane and carbon dioxide gases being released into the environment.
Rubbish is a pollutant and impacts the environment negatively. If you don't handle your waste clearance responsibly, you could even face a fine.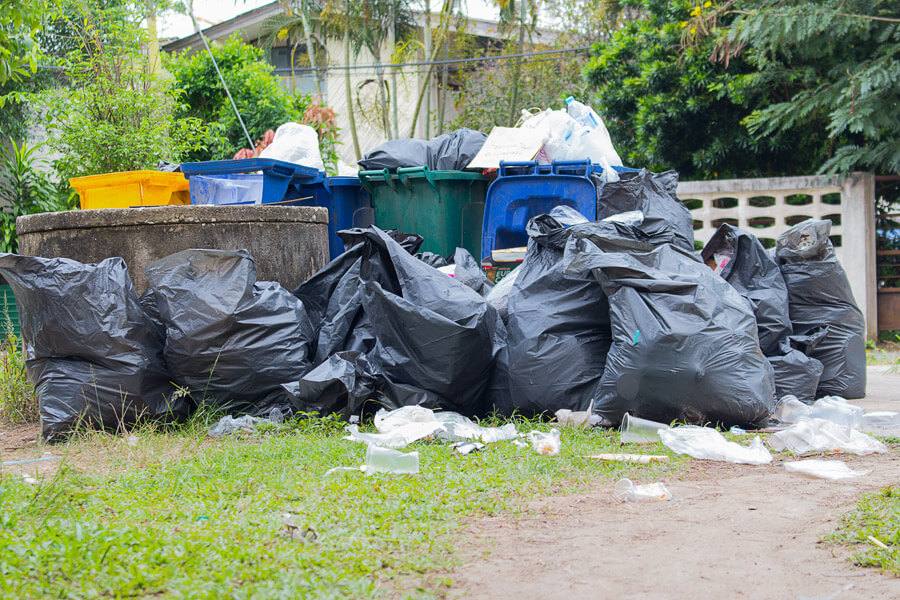 Save Time
By choosing a licensed waste management company like WeDump4U to manage your waste clearance, you save more time for yourself. It doesn't matter if you're a domestic client or a commercial customer, there's plenty of time to be saved by leaving waste clearance to the experts.
We can break down larger waste like large branches into smaller, more manageable. This avoids causing any damage to your property and clears the waste more efficiently.
You'll also run less risk of any health & safety issues. Waste management companies have the correct PPE and procedures to safely manage waste.
Reduce Your Carbon Footprint
Waste removal companies will sort your waste, so a much higher volume will be recycled. This means that your carbon footprint will reduce significantly. We have extensive knowledge of recyclables and keep track of all the materials that we sort.
Waste management companies can carry out waste clearance in a manner that's much more efficient and environmentally friendly than alternative options. We're able to separate and recycle waste materials so that more ends up being recycled.
Choose WeDump4U For Waste Clearance In Plymouth
We'll clear your rubbish in a timely and efficient manner. Our service is fuss-free and reasonably priced. We can clear household waste, commercial waste and appliances. We're fully licensed to carry and dispose of waste.
We only charge for the waste that is removed. You can send us a picture of your rubbish, and we'll give you a free quote. From there, we'll handle your waste clearance responsibly.